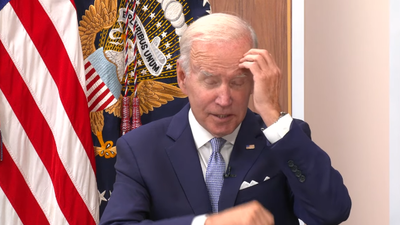 One day after hanging around a bunch of CEOs (without a mask), fully vaccinated President Joe Biden has once against tested positive for COVID-19 in a so-called 'rebound' case after being treated with Paxlovid, his physician said in a Saturday letter.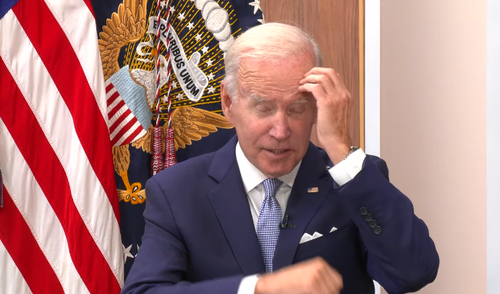 Unlike Dr. Anthony Fauci, however, Biden reportedly "continues to feel quite well," according Dr. Kevin O'Connor. "This being the case, there is no reason to reinitiate treatment at this time, but we will obviously continue close observation."
O'Connor added that Biden tested negative on Tuesday evening, Wednesday, Thursday, and Friday morning before testing positive again on Saturday.
When we saw Biden this week after he tested negative, he did not wear a mask around others as CDC says he should. WH says he was sufficiently distanced from others but CDC guidance says nothing about distance when requiring recently-positive people to mask for a few days pic.twitter.com/y76T32s60y

— Seung Min Kim (@seungminkim) July 30, 2022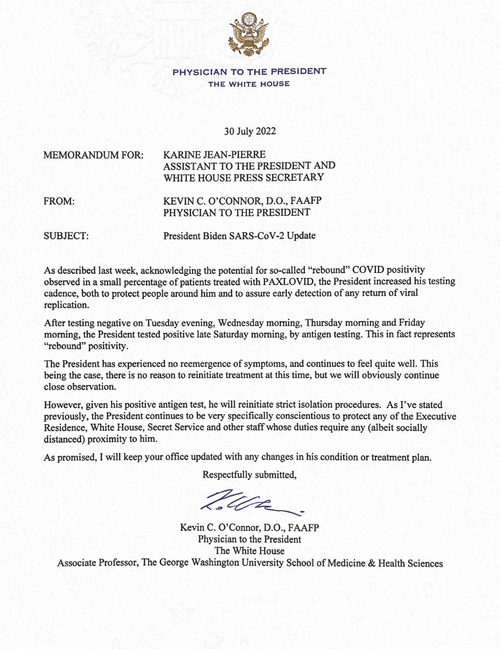 — Defiant L's (@DefiantLs) July 30, 2022
How about two doses, two boosters, and a full cycle of Paxlovid? https://t.co/r66LRaaeZf

— Paxlovid Rebound Poso 🇺🇸 (@JackPosobiec) July 30, 2022
Twice vaxxed, twice boosted, full round of Paxlovid….

There's your $PFE short thesis https://t.co/WplL2U4iD4

— Inflation Production Act Swan (@TheWuhanClan) July 30, 2022
Via            Zerohedge