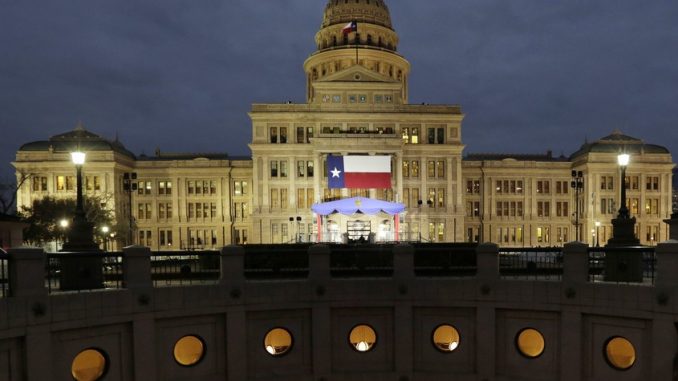 Really? The Wire creator David Simon tweeted his disapproval of the Texas fetal heartbeat law on Monday. He has decided to not film an upcoming project for HBO, though he planned to do so, because of the new law that protects unborn babies after the detection of a fetal heartbeat, usually at six weeks. How would announcing a boycott of a state over a new law be considered anything but a political decision?
Simon nuances his decision, roundly applauded by the proponents of abortion, as protecting the civil liberties of women. See, he's just protecting all the women who may be working with him in Texas who will need to get abortions during that time, or something.
"As an employer, this is beyond politics," Simon wrote. "I'm turning in scripts next month on an HBO non-fiction miniseries based on events in Texas, but I can't and won't ask female cast/crew to forgo civil liberties to film there. What else looks like Dallas/Ft. Worth?"
If an employer, this is beyond politics. I'm turning in scripts next month on an HBO non-fiction miniseries based on events in Texas, but I can't and won't ask female cast/crew to forgo civil liberties to film there. What else looks like Dallas/Ft. Worth? https://t.co/q6Py6XikYh

— David Simon (@AoDespair) September 20, 2021
Well, at least he didn't conflate the lives of women in Texas with that of those in Afghanistan under Taliban rule like many in Hollywood have done. Entertainment world types love hyperbole. Dallas Film & Creative Industries Office had other thoughts. Unfortunately, instead of supporting fellow Texans, the office encouraged whoever may be coming into the state for filming to stay in Texas and vote.
"Laws of a state are not reflective of its entire population. Not bringing a production to Dallas (a big "D") only serves to further disenfranchise those that live here. We need talent/crew/creatives to stay & vote, not get driven out by inability to make a living."
That sounds like the failed attempt by the likes of Alyssa Milano and others in Hollywood to punish Georgia and Alabama, doesn't it? They encouraged people to move into the state and live there long enough to vote as Democrats. Simon countered lamely that he's being misunderstood.
"You misunderstand completely. My response is NOT rooted in any debate about political efficacy or the utility of any boycott. My singular responsibility is to securing and maintaining the civil liberties of all those we employ during the course of a production … if even one of our employees requires full control of her own body and choices — and if a law denies this or further criminalizes our attempt to help her exercise that control, we should have filmed elsewhere."
Protecting unborn life is not denying women their civil liberties. The part of the Texas bill that incentivizes civilians to report illegal abortions is already being challenged in the legal system. It likely will not hold up, when all is said and done. If a Hollywood one-percenter was really so concerned about his employees in need of abortion services, wouldn't he just provide them with transportation to the nearest abortion clinic available and financial aid? If the person crossed into a neighboring state for the abortion, Simon wouldn't be held responsible, right? How many women could the law affect during the course of filming? Simon makes it sound like there would be dozens of women affected or more. Do that many women get pregnant on production sets who don't want to be pregnant? The civil liberties argument is a canard. His project hasn't even been announced yet. If he doesn't want to film in Texas, so be it.
So far, HBO is staying out of the argument, as are others. HBO has a new production set to film in Austin later this fall.
So far, other Texas-based productions have not announced a change of location, either. The Paramount Network's Yellowstone prequel Y: 1883 is currently filming as scheduled in the state, according to the Fort Worth Star-Telegram. While The CW had no comment about the upcoming season of Walker, which shoots in the Austin area.
The entertainment industry is a business above all else. Productions film in Texas and other places because the business environment is favorable to doing so. They receive tax breaks and incentives from state governments, like the State of Texas, to bring their business to that state. They usually hire locals as extras and production assistants and local businesses benefit from the influx of the production crew. It's beneficial for all sides. If Simon is willing to risk the backlash from Texans over his bogus claim of a violation of civil liberties, that's his call. It doesn't sound like Simon has too high of an opinion of Texans, anyway.
Honolulu would work but for the palm trees, shoreline and absence of square-headed, all-hat-no-cattle shitposters trying to use hack politicians to crawl into every last womb they can. Maybe Tulsa. https://t.co/R7iuCkr3U0

— David Simon (@AoDespair) September 21, 2021
We'll see if Simon even actually has an HBO project to film. This very well may be his attempt to insert himself into the fetal heartbeat debate and viability of the baby. He has several responses to criticism of this decision where he rambles about the viability of the baby versus when a heartbeat is detected. Whatever makes him feel right about being pro-abortion, I suppose.
Via  Hot Air