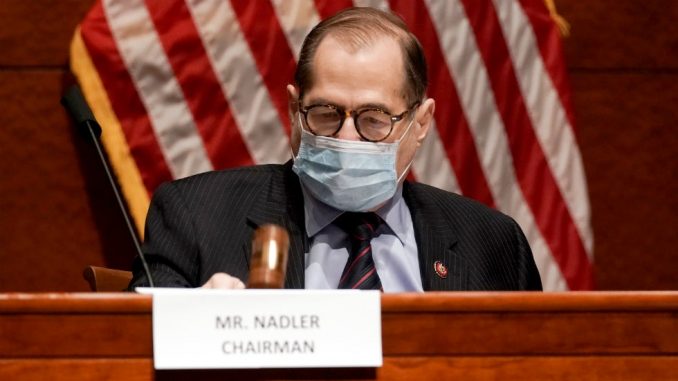 House Judiciary Committee Chairman Jerry Nadler (D-N.Y.) on Friday praised Facebook for its decision to suspend Trump until at least Jan. 7, 2023.
"I think Facebook was right. I think that they have an absolute right to ban liars and the president — the former president — is an absolute liar. It's not a question of free speech, because free speech is a question of the government limiting free speech, and there's no question of that here," Nadler said Friday.
"Private companies … can print whatever they want, and I think they're right to not print lies," Nadler added.
Facebook said the ban will last until 2023 and then the company will evaluate the "risk to public safety" that could be caused by letting Trump back on the platform.
"We know that any penalty we apply — or choose not to apply — will be controversial," Facebook's Nick Clegg said Friday. "We know today's decision will be criticized by many people on opposing sides of the political divide — but our job is to make a decision in as proportionate, fair and transparent a way as possible, in keeping with the instruction given to us by the Oversight Board."
Trump blasted the decision and said the company was getting away "with this censoring and silencing."
"They shouldn't be allowed to get away with this censoring and silencing, and ultimately, we will win. Our Country can't take this abuse anymore!" Trump said in a statement.
He was kicked off Facebook and other social media platforms after the Jan. 6 riot when his supporters stormed the Capitol to stop the electoral votes from being certified for President Biden.
Via The Hill