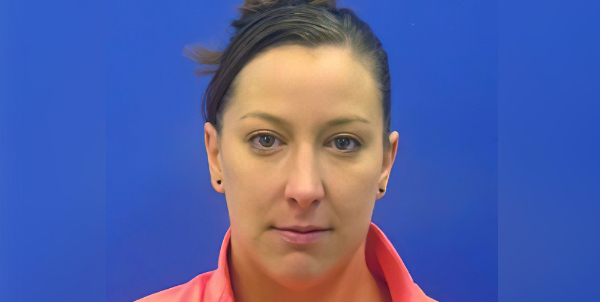 The acting sergeant at arms of the House of Representatives inadvertently confirmed the closely guarded identity of the Capitol police officer who shot and killed Ashli Babbitt during the Jan. 6 riot.
Timothy Blodgett was testifying to Congress via remote video when he made a reference to the officer, Lt. Mike Byrd, the Gateway Pundit reported.
See the video:
In February, Roll Call reported Byrd left his service weapon in a bathroom in the Capitol Visitor Center complex where it was discovered later by another Capitol Police officer.
A source said Byrd addressed the incident at the officer roll call and said he will be "treated differently" because of his rank as a lieutenant. Roll Call said it was not clear what exactly the lieutenant meant by the comment.
Last month, Fox News' Tucker Carlson asked Babbitt's husband, Aaron Babbitt and Attorney Terrell Roberts, about the handgun incident, tying Byrd to the shooting without mentioning the officer's name.
"Mr. Roberts, let me ask you, there are reports online, that's incredible I don't know if they're true, that the Capitol Hill police officer who shot Ashli Babbitt, I'm not going to mention the name, was the same officer that left his loaded handgun in a public men's room on the Capitol," Carlson said. "Do you believe that is the officer, it seems like a very reckless person, who shot and killed Ashli Babbitt on January 6th?
"That's my belief," the attorney replied. "That's my belief."
Blodgett testified to the House Appropriations Committee on Feb. 25 as part of the investigation by Congress into the Jan. 6 riot.
'Who shot Ashli Babbitt?'
Last Thursday, former President Donald Trump joined several House Republicans in calling for the identity of the officer to be revealed.
"Who shot Ashli Babbitt?" Trump said in a statement.
At a campaign-style rally in Sarasota, Florida, Trump said he met with Babbitt's grieving family. He asked why so many Jan. 6 protesters are still in jail. chastising Republican leaders such as Sen. Mitch McConnell who are "afraid" to bring up the subect.
"A disgrace to our country. We need strong leaders," Trump said.
"And by the way, who shot Ashli Babbitt? Who shot Ashli Babbitt? Who? Who shot Ashli Babbitt? We all saw the hand, we saw the gun," Trump said at the rally. "I spoke to her mother the other day, an incredible woman, she's just devastated, like it happened yesterday, devastated."
Trump said that "if that were on the other side, the person that did the shooting would be strung up and hung."
"Now they don't want to give the name, they don't want to give, but people know the name, people know where he came from, and it's a terrible thing. Right, shot, boom, there was no reason for it. Who shot Ashli Babbitt? It's got to be released."
Rep. Paul Gosar, R-Ariz., charged Ashli Babbitt was "executed" by an officer "lying in wait."
In April, the Justice Department announced it would not bring criminal charges against the officer. The investigation concluded the officer reasonably believed the shooting was necessary "in self-defense or in defense of the Members of Congress and others evacuating the House Chamber."
Via Wnd