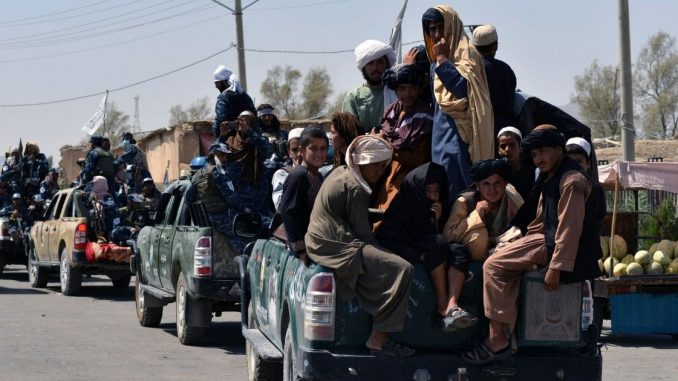 GOP Rep. Darrell Issa of California and local school officials celebrated the return of 24 students and 16 parents from the San Diego area who were stranded in Afghanistan when the Taliban took over but noted there are many more who still need to get out.
Fox News reported that based on conversations the Cajon Valley Union School District and Issa's office have had with their contacts in Afghanistan, "officials and families estimate that more than 1,000 U.S. students and children of Special Immigrant Visa (SIV) holders are still stuck in the country."
"There are easily a thousand more students — American born or children of SIVs — still trapped in Afghanistan," Cajon Valley spokesperson Howard Shen said at a Thursday news conference.
In his own school district, one family with three students remains in Afghanistan of the eight families that they were trying to get out.
Overall, Issa estimates that there are "thousands" or even "tens of thousands" of people still "languishing in the process in Afghanistan" or in "neighboring countries waiting to come" to the U.S.
"Yes, there has been some success, and we're delighted to have these kids back in school and their parents united, but we also know that there's a lot more work to do and that working both through official channels and with foreign countries and with unofficial channels is going to take a lot of work," he added.
Issa cast doubt on the State Department's estimate that perhaps 200 or so American citizens remain in Afghanistan who want to leave, saying that figure was based on those in the Kabul area who could not get to the airport.
He noted at the beginning of the evacuation that there were approximately 15,000 passport holders registered at the American embassy, but fewer than 6,000 were taken out before the military left.
"We have to assume a great many got out and did not register when they left, and so on," Issa said. "Our best estimate, candidly, is that it's around 500 — 250 or more … and these are the principals who said they wanted to get out but did not get out."
"But for each one of those individuals, the family unit is typically three to five times that. So if you have 250, you still have over 1,000 family personnel," he added.
"Unless we continue and get the rest of our American citizens and all those who are otherwise eligible out, we won't have done our job," Issa said.
In a Friday news conference, Secretary of State Antony Blinken acknowledged the reality of U.S. citizens stuck in Afghanistan.
"We're in constant contact with Americans who remain in Afghanistan and may still wish to leave," he told reporters, but then seemed to put the blame back on them saying, as President Joe Biden did Tuesday, that the citizens had received 19 notices since the spring "encouraging and then urging them to leave."
The series of decisions that the Biden administration made regarding the Afghanistan withdrawal will likely go down as one of the most shameful chapters in American history.
Let's hope and pray for those Americans and Afghan allies trapped there, that means of escape will open and lives will be preserved.