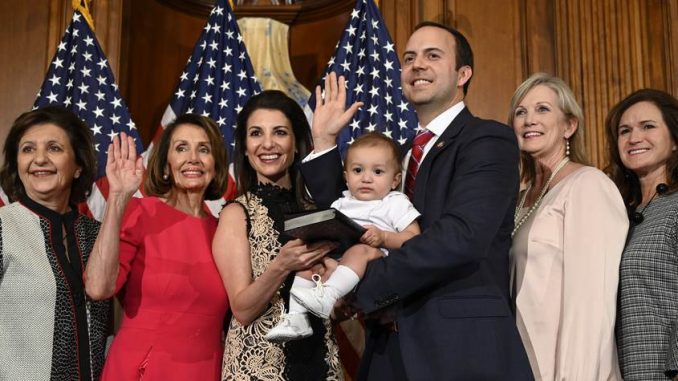 Rep. Lance Gooden is a Republican from Texas. He has served in the House since 2019. Over the course of the last two days, Gooden has made headlines for accusing some non-profits in San Diego of running a secretive and organized effort to bring migrants into the country and then arrange for them to be transported around the country. The information came to him from a whistleblower.
Gooden tells a story of receiving information and deciding to go and check it out for himself. He traveled to San Diego and saw what he said the whistleblower's information claimed. He visited the border in San Diego and saw
buses of illegal migrants
 traveling to hotels closed to the public being operated by well-funded nonprofits.
"We followed the bus into the gates and proceeded to watch it unload 50 or so immigrants and it looked like they all had a potato sack or a grapefruit bag full of possessions, clothing items, etc.," he said. "They were taken for COVID testing and separated, and we were told they would spend a night or two there before they would be taken to various destinations across the U.S."

"They are saying where they want to go and these private groups – I don't know where they are getting their funding – these private groups are buying them plane tickets and giving them a package of information about what to do when they get to the airport, how to get past [Transportation Security Administration] without ID, what to say and then how to enroll their children in schools when they get to where they are going."

"These buses come over and over throughout the day to these various hotels that say they are closed for construction, when they are very much open and they're just closed to the public," he said.
There is an ORGANIZED operation to bring illegal immigrants to the United States.

The Border Patrol is now projecting 1.8 MILLION illegal immigrant arrests in 2022.

Those who are helping illegals come to the U.S. must be STOPPED!

— Lance Gooden (@Lancegooden) November 13, 2021
During his interview on Fox and Friends Monday morning, Gooden was asked which non-profits are helping in this operation. He named both Catholic Charities of San Diego and the Jewish Family Association as two examples. He pointed to AT&T, Bank of America, and the federal government as sources of funding to these organizations.
The packet his office received from the whistleblower is the same one given to the illegal migrants. Flight information, copies of the Notice to Appear from CBP, a list of pro bono legal service providers, maps of major U.S. cities, and information and legal assistance in Spanish were provided. The packet also contained a letter from a non-profit that the migrant is told to present to TSA officials. The letter asks that the illegal migrant be allowed to board a flight with limited identification. It claims that the letter should be enough for them to be searched in the SecureFlight program. Regular legal residents in the U.S. have to do everything but dance the Hokey Pokey to be allowed to board a flight but illegal migrants are asked to be allowed to just sashay on board with minimum identification, and often before other passengers are allowed to board. That sounds about right with this administration.
The Texas lawmaker said he spoke to TSA about the packets and they informed him that migrants sometimes show up with "very convincing letters" and in some cases are let on the airplane before anyone else. An armed security officer reportedly told Gooden that migrants are often already on the plane when he boards early to tell the pilot of his presence.
Gooden said there is information on how to assimilate into the community they move into, as well as how to enroll their children into school. It seems like a stretch to expect them to assimilate when they arrived in the country through illegal means. If they continue as they started out, why think that they have the motivation to assimilate into their new communities? They do things their own way and learn how to reap the benefits provided by the most generous country in the world, the United States. Who can blame them for taking Biden's invitation seriously and crossing into a border state?
Via    Hot Air